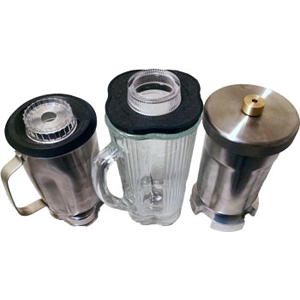 Constant Speed Mixers
Model #: Cement Mixing Containers
Description
Cement Test Equipment cement mixing containers are made in accordance to API Specification 10. CTE has available stainless steel, glass and foam cement mixing containers. Each contains specially plated blade and o-ring modifications for longer wear and improved life. The foamed cement container is designed with a 5 blade configuration which is captured in the lid by a bronze bearing. The lid threads down onto the cup and is sealed with an o-ring.
Downloadables
SPECIFICATIONS
Part #; Model Description
07-0007; 1L Glass Cement Mixing Container
07-0008; 1L Foamed Cement Mixing Container
07-0009; 1L Stainless Steel Cement Mixing Container
07-0010; Replacement Mixing Blade Assembly for 07-0007 & 07-0009 Containers
07-0060; Replacement Mixing Blade Assembly for 07-0008 Foamed Cement Mixing Container
Please call for 4L Cement Mixing Parts
ACCESSORIES
We also offer all individual mixer replacement parts including modified motor bases, washers, blades, shafts, bearings, etc.